My heartfelt congratulations to Lewis Hamilton and McLaren on winning the 2008 Formula One World Drivers Championship , although not sure my nerves really with stood the last few laps!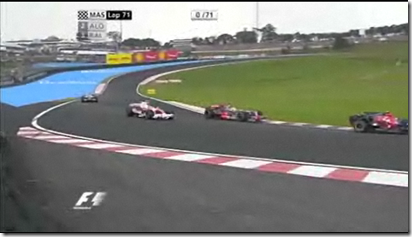 (picture clipped from excellent www.itv-f1.com website coverage, long may it continue, the BBC will have to work very hard to meet the challenge in 2009).
Full story on the excellent blog http://blogf1.co.uk/ or hear all about it at http://sidepodcast.com
Commiserations to Felipe Massa, I shudder to think what he went through after celebrating for 15 seconds!
Congratulations to Ferrari on winning the Constructors title.